POWERFUL SUPER STACK GIVES YOU FEWER SICK DAYS

Experience 3.3 fewer sick days with this Powerful Super Stack Daily Immune Support.
Taking 2 Capsules Per Day Of This "Super Stack" Can Reduce Your Sick Days and Boost Your Immune System

There's nothing in this world more valuable than healthy, sickness-free moments.

"I started taking Wisdom Immune Support about 3 months ago and have felt a significant difference in my energy levels and overall health…
Thank you Wisdom"
— Richard M
That's why when we learned about a special and
powerful ingredient that nourishes your immune system
we knew there was something special.
This a a naturally-sourced, plant-based dietary ingredient foundin a proprietary strain of freshwater algae
This algae is so powerful that in one randomized, double-blind, placebo-controlled study, participants reported:
3.3 fewer

self-reported

sick days

compared to the placebo group*

30

fewer symptoms,

which is

70% fewer

when compared to the placebo*

10 fewer URTI (Upper Respiratory Tract Infection) symptom days
compared to the placebo*

45% fewer URTI episodes compared to the placebo*
80% lower Overall Severity of URTI symptoms compared to the placebo*
All within a 90-day study…
So, if you were to take the same amount of active compound as the participants in the study you could have up to 13.2 fewer sick days in one year!*
This secret ingredient is called BetaVia Complete® and it's the flagship ingredient in our Wisdom Daily Immune Support Capsules.
In fact, we use the same exact dose the clinical study(375 mg) used!
It uses a unique extract source ofbeta-glucan from Euglena gracilis algae to give you as
much immune support as your body needs…
And in these trying times, we made it even stronger.So we added 7 more plant-based ingredients all backed by real nutriotionists and shown to boost your immune system, lower inflammation and more!
Which ingredients are included?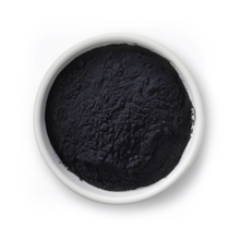 Selenium (as Sodium Selenite)
Selenium is an antioxidant that helps maintain healthy levels of oxidative stress in the body. This means you'll maintain healthy inflammation, which is critical for an optimized immune system.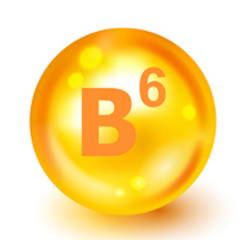 Vitamin B6 (as Pyridoxine HCl)
An abundance of vitamin B6 in the body can help boost the production of antibodies that are important in fighting pathogens. It also helps increase white blood cells, which are responsible for maintaining healthy immune system function.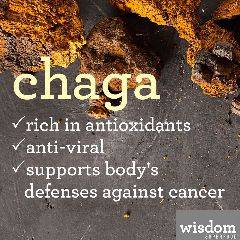 Chaga Mycelium Extract
Chaga mycelium extract can maintain healthy inflammation and help fight off invading bacteria and pathogens that may cause head colds. At the same time, it helps maintain the production of healthy cytokines for healthy immune system inflammation.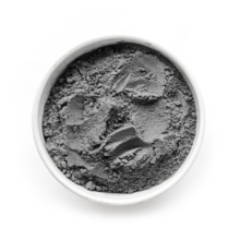 Zinc (as Zinc Citrate and Zinc Ascorbate)
Zinc acts as an antioxidant to help keep healthy immune system inflammation. Similarly, an abundance of zinc in the body boosts the function of macrophages, T Cells, and B Cells, which are responsible for fighting bacteria and other foreign invaders.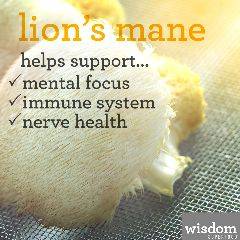 Hericium Erinaceus (Lion's Mane) Mycelium Extract
In a study conducted at the School of Life Sciences, China, animals that were given lion's mane mushrooms had boosted intestinal immune systems, keeping them protected from pathogens that invade the gut.
Reishi Mushroom Fruiting Body Extract
Reishi mushroom, also known as Ganoderma lucidum, is shown to boost the immune system's natural killer cells. These natural killer cells help fight off possible invading bacteria that can harm the health. Similarly, Reishi mushrooms also maintain healthy inflammation so the immune system can function at its best.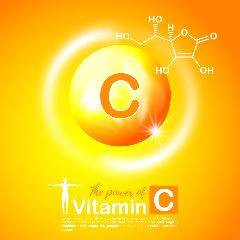 Vitamin C (from Ascorbic Acid and Zinc Ascorbate)
Vitamin C helps activate the body's immune system cells, including macrophages, natural killer cells, and antigen-specific T-lymphocytes that attack anything perceived as a foreign agent.
But what are people saying about this Super Stack?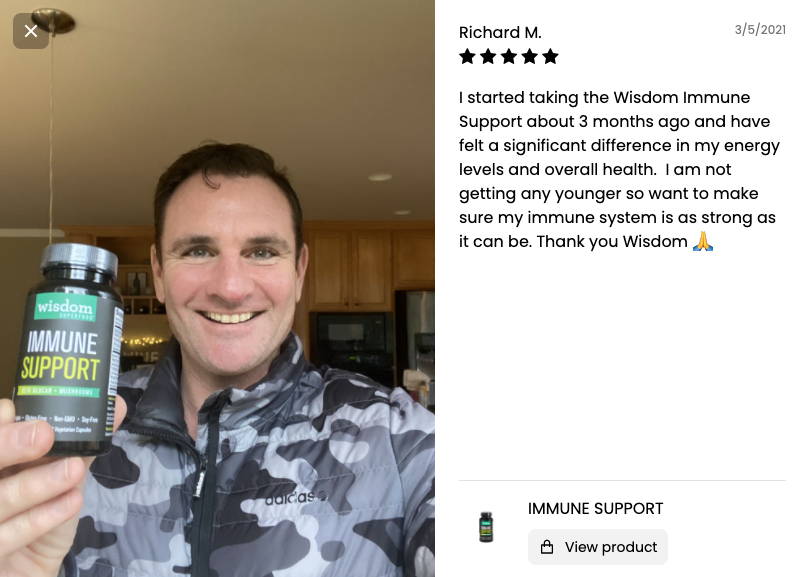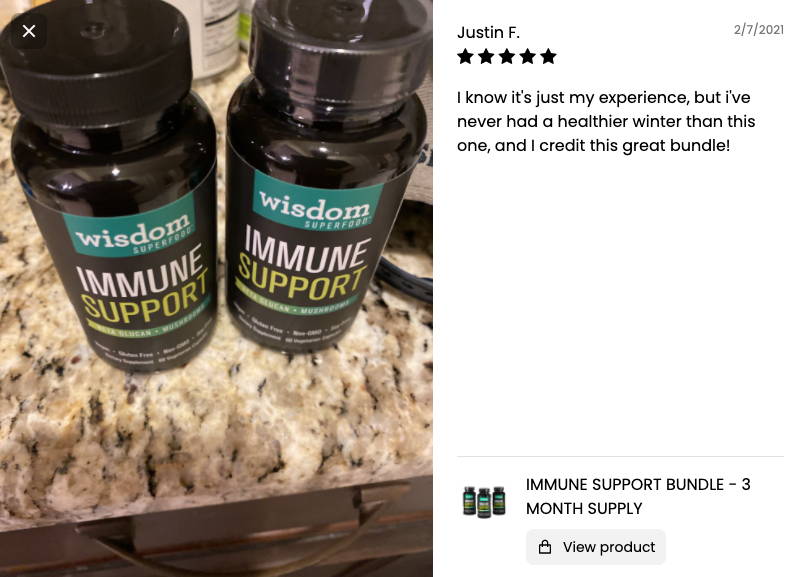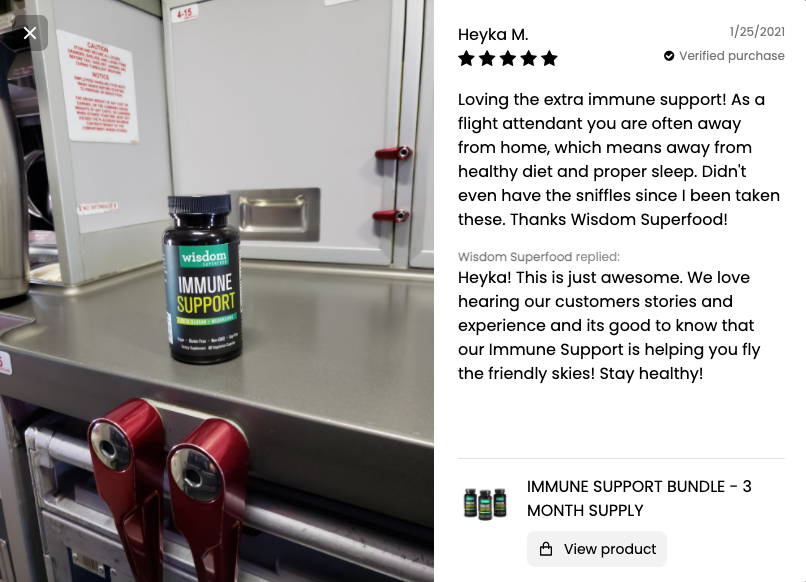 It's time you give your immune system the daily support it needs…

All from taking 2 capsules a day!


For a limited time only you can get an entire 6 months
supply of Immune Support for a whopping 70% OFF!
This promotion will never come back…
And will last until we run out of stock.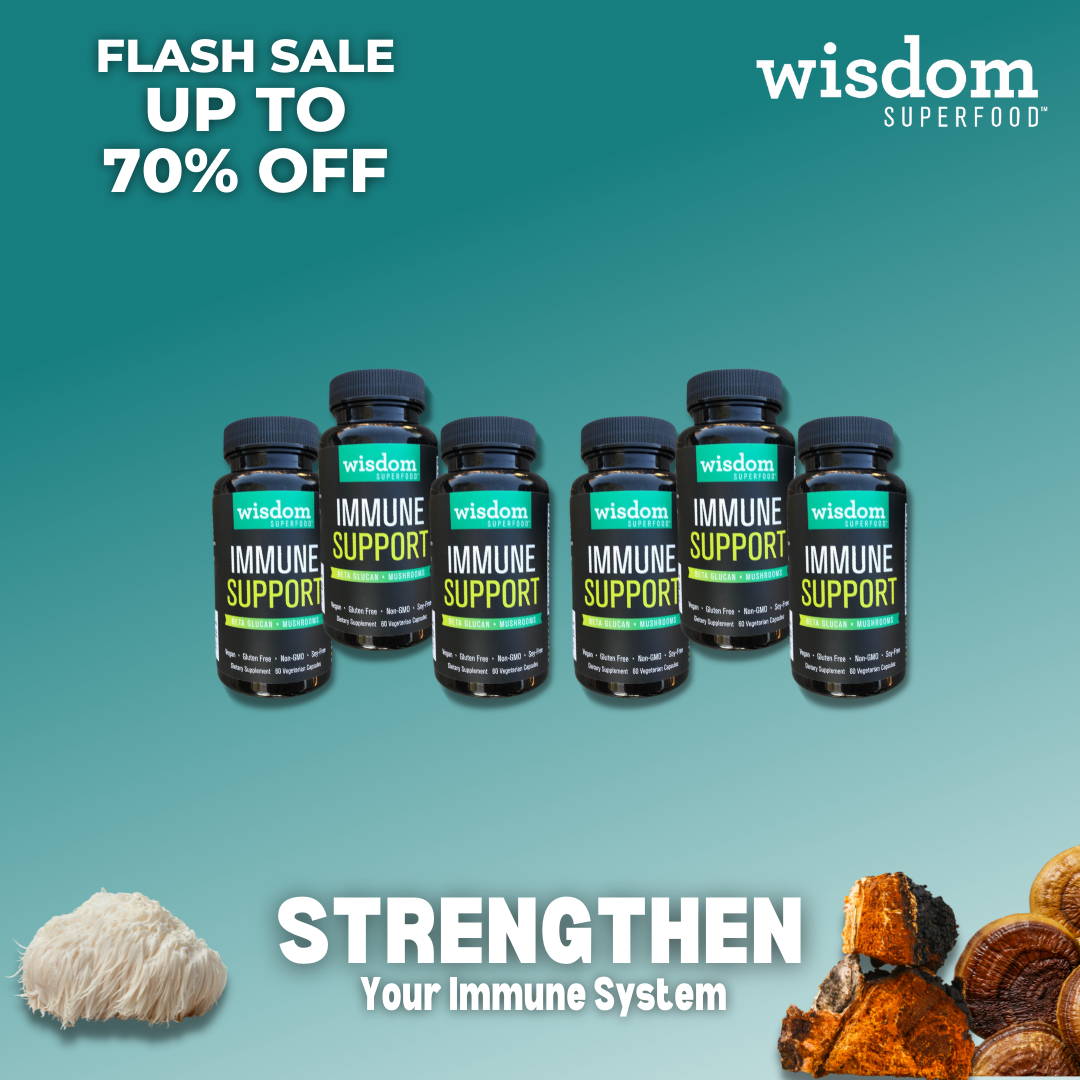 ---
For less than 0.80 cents per day you will be getting a super stack of superfoods and vitamins ready to help you combat sick days!
Plus, with our 100% Money-Back Guarantee with our unique "Love It Or Return It Policy". You have 90 days to request a refund on your order, even if your bottles are completely empty!
👇 All you have to do is select your bundle below 👇
Immune Support is considered safe for most people. It is manufactured in an FDA-registered facility, and every batch is also produced and manufactured according to quality GMP standards and is third-party-tested.
However, in the rare event you should experience any side-effects from using Immune Support, discontinue use immediately and contact your healthcare provider.
How fast does Immune Support work?
Everybody is different and results vary widely, however, most of our customers notice a difference within the first 30 days and often the first few weeks.
These are anecdotal, and it should be mentioned that the claims made by the study results are based on a 90-day study. You can view the key findings of the BetaVia Complete Human Clinical Trial (a key ingredient in Wisdom Immune Support) at the end of this website.
How many bottles should I order?
Each bottle of Immune Support contains 60 vegetarian capsules for a 30-day supply.
We recommend taking advantage of buying a 3-month supply or getting a monthly subscription (priority) considering that we sell out fast.
With 3 bottles you can optimize your immune system and avoid the chances of catching colds and flu.

Sadly no… This is by far the biggest discount we've done.
Shipping is calculated before completing your order.

When will I receive my order?
We process all orders within 48 hours of being placed and use FedEx's 2-day delivery.
Due to the global crisis, we are experiencing delays in delivery times, but depending on where you live, you can expect to receive your order within 4 to 6 business days after your order has been processed, excluding holidays.
After your order is processed, you will receive a follow-up confirmation email providing delivery details.

Do you ship internationally / worldwide / overseas?
Sorry! We only ship to the U.S. at the moment.
Please sign up for our newsletter and we'll let you know when we start delivering to the rest of the world!
What is the best way to take this product?
Take 2 capsules every morning with your breakfast.
Or create your own routine, just make sure to stick to it daily!
What if Immune Support doesn't work? Can I get my money back?Sadly no… This is by far the biggest discount we've done. Shipping is calculated before completing your order.
If at any point you're not completely thrilled with Immune Support, you are protected by our 90-Day Money-Back Guarantee. Simply give us a call within 90 days and we'll refund 100% of your purchase price - no questions asked… Even if you have an empty bottle!